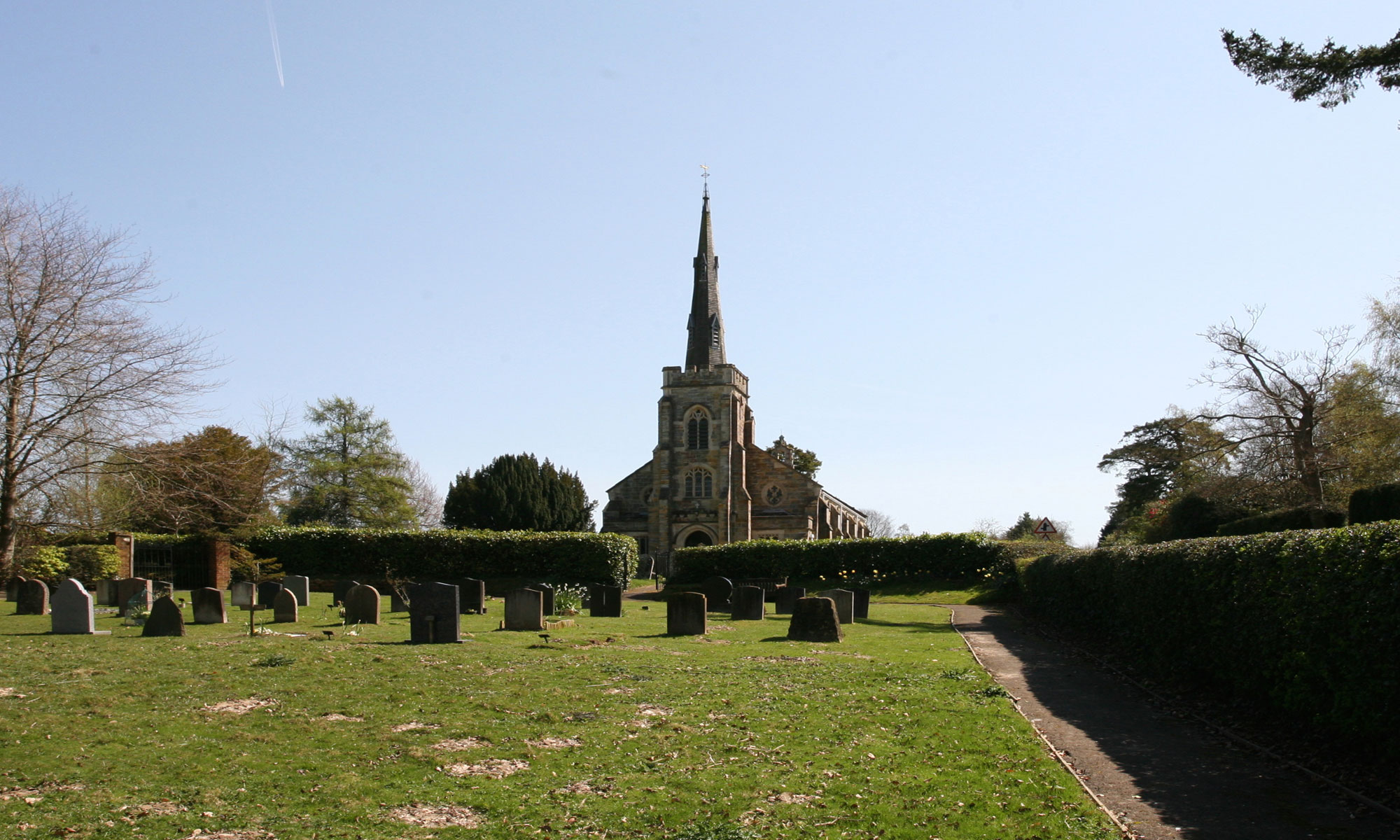 Well, by the time you all read this, July will have gone, and Christmas cards will soon be on sale!
We're just pottering along St Marks. We have a few faithful worshippers, every Sunday, which is great, but no new faces yet. We used to have some families twice a month, but now that our Jubilate service that used to engage the children has been stopped, we just get a few families at the All-Age Worship service on the first Sunday in the month, but they are absent for the following 3 Sundays. We are fortunate to have Duncan Irvine to take those, so that relieves the Rector from having to do so many services every week.
So, all we can really report on is to tell you about our wonderful Churchyard. It started blossoming with the primroses in February and March, making a lovely splash of yellow.
Early purple orchids closely followed them, and then as the grass grew taller, they were joined by scabious, cats' ears, dandelions, and other colourful summer wildflowers. On some of the shorter areas, the diminutive bright eye is flourishing. On a warm summer's day, the sound of the grasshoppers is amazing. How did I do with naming the flowers? Have you spotted any more that you can name? I expect you dog walkers enjoy seeing them. Do let me know.
All this is deliberately left, and we only get paths mown through the Churchyard, so that the insects can feast on the pollen and nectar. The tall grasses are so different from our carefully mown home lawns, that if you didn't know why it is like this, it can seem strange.
As the autumn arrives, the long grass with its' fading flowers will be mown and left for a few weeks, to allow the wildflower seeds to fall from the stems and produce the new flowers for next year. Then the very important work of raking up the cuttings begins, so that the soil doesn't get nitrogen fed back into
It, and affecting the flowers for next year.
So—do come and look at it and enjoy it. We are sorry that we still haven't got a bench at the west door, so that you could have sat there, but the stonework roof needs some tiles fixing to save you being injured by one falling on your head!
We're still hoping to see you at our services, what a joy it would be if you did come along. We'd also appreciate knowing what we can do to encourage you to come. Do please let us know.
Best wishes to you all.
Valerie Banks, and Janet Tourell
Services during August:
Sunday, 7th August 9.00 am All-Age
Sunday, 14th August 11.00 am St Mary's Patronal, Buxted
Sunday, 21st August,Combined Service at St Margaret's Buxted 10.00. The Rector is away in Canada during August and hasn't been able to arrange for anyone to cover for him so all the churches are getting together and Father David is taking the service!
Sunday, 28th August 9.00 am Parish Communion