Tric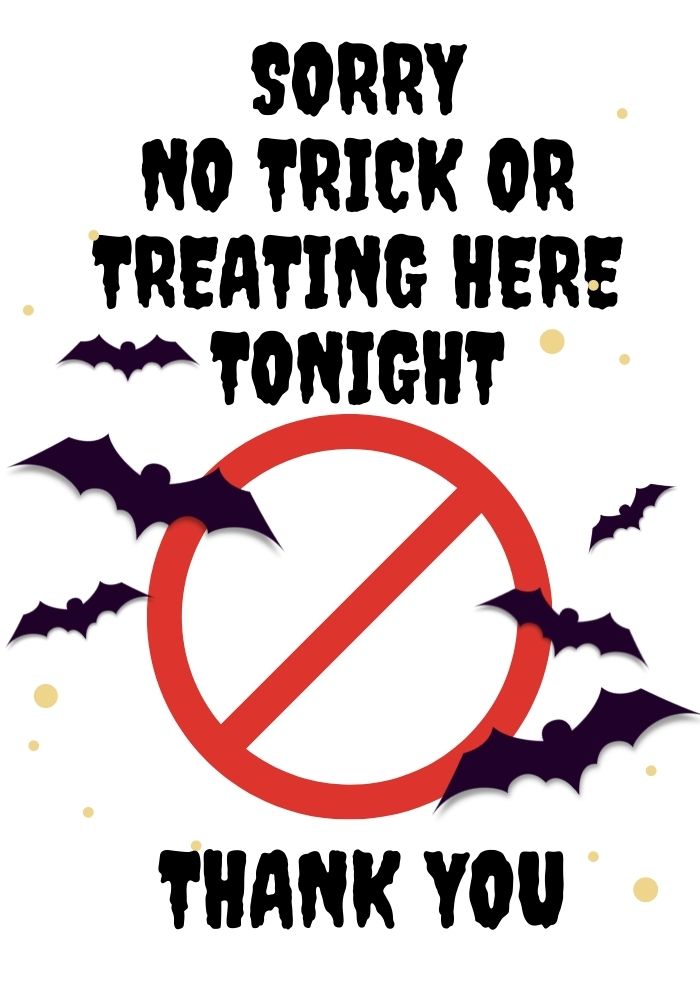 k or Treating may be fun for some, but it's not for everyone.
Older people can find it quite scary enough just having to answer a door knock or bell ring on a dark evening others can find it quite embarrassing when nothing is at hand to give to give to disappointed children and have to say no.
If you would prefer not have anyone call on you instead of sitting with the lights out on Halloween night, hoping no one will knock, why not put a sign out on your door.
You can download an A4 poster by clicking in the picture.