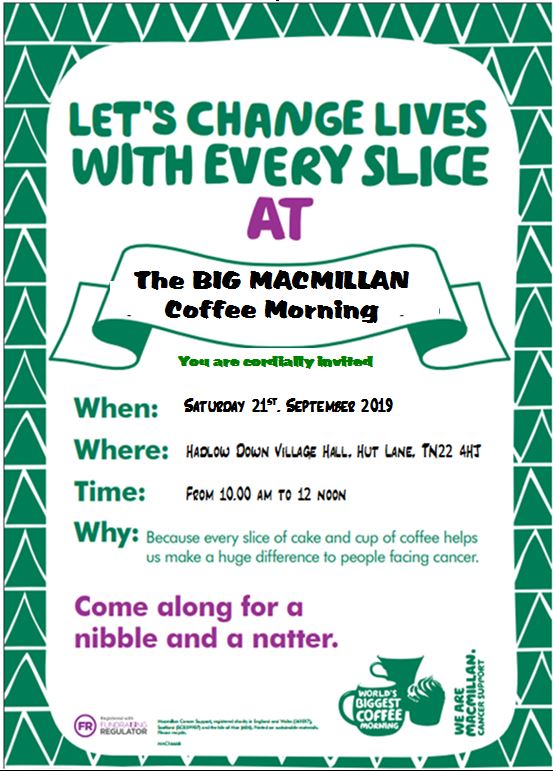 One week to go before the Hadlow Down Macmillan BIG Coffee Morning.
A fabulous way to meet up with old friends, make new ones, for those new to our community an opportunity to meet established residents, to find out what may be going on in our drama, horticultural, book and other clubs.
A chance to chat about who's doing what and what's going on.
Chat about anything and anyone over a cup of coffee or tea and enjoy a piece of cake by the renowned bakers of our village.
Oh, and of course, when you have your coffee and cake you're helping the wonderful Macmillan Cancer Relief Charity!