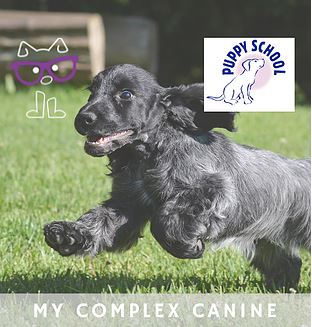 My Complex Canine – Puppy School
Friday afternoon/evening (Hadlow Down Village hall)
16.00 to 19.30
Puppy School is a nationwide puppy socialisation and training scheme founded by internationally renowned trainer and behaviour expert Gwen Bailey. Puppy School is designed to help you to teach your puppy valuable socialisation and life skills, whilst building a lifelong partnership through positive, reward-based training methods
The course covers basic positions (sit, down, stand, stay), lead walking, recall, settling calmly, confidence around real life experiences (vets & groomers), greeting people without jumping and much more.
If you are looking to give your puppy the best start in life, your trainer Sarah offers a relaxed, friendly and supportive environment for you to learn in, so you can build confidence with your training skills too!
'Read more' for puppy Youth Club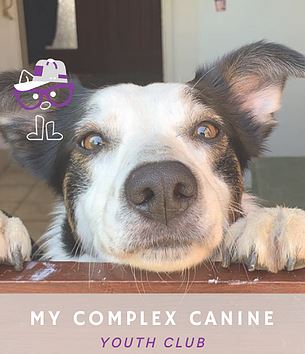 My Complex Canine – Youth Club
Friday afternoon/evening (Hadlow Down Village hall)
16.00 to 19.30
The course is offers follow-on training for puppies and dogs over 6 months that have previously attended Puppy School. This course will help owners to build their dog's ability to, focus on them when they are out and about, look and move away from things that are exciting and be calmer around distractions!
The course covers relaxing calmly on a boundary, building self-control using leave and drop cues, building ability to disengage from distractions, lead walking techniques, recall games to encourage close proximity, distance control and manners around doorways and gates.
BOOKING IS ESSENTIAL via website below
W: https://www.mycomplexcanine.co.uk/classes
E: sarah@mycomplexcanine.co.uk
FB: https://www.facebook.com/MyComplexCanine/