Phishing scams seem to be coming thick and fast lately!
These nasty people are probably trying to take advantage of preoccupation with other concerns?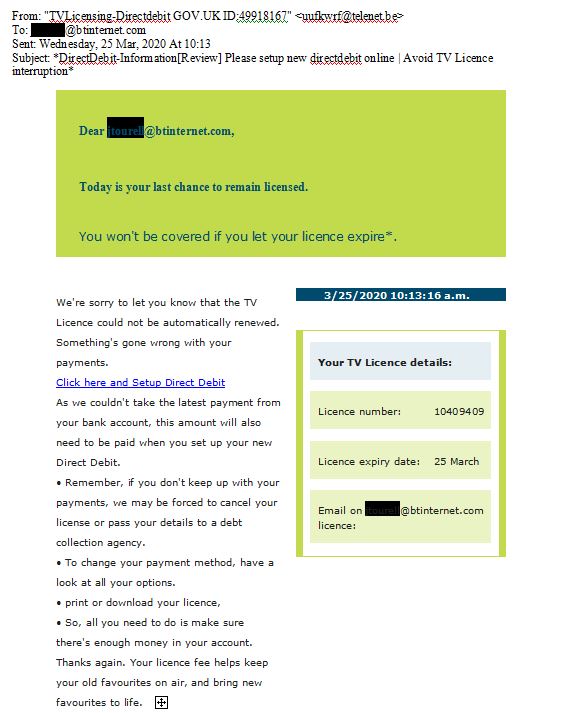 This is the latest to be notified to us and received by someone in the village, it is asking for a new Direct Debit to be set up for TV License renewal. Apart from inaccuracies such as dates etc. note the email address from who/where it was sent!
Never click on links if you are unsure!