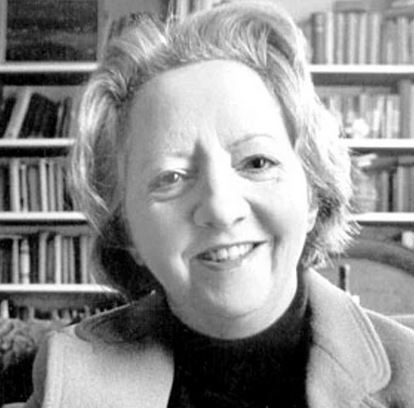 "The finest fictional record of the war produced by a British writer."Anthony Burgess
This month we have been reading Olivia Manning's 'The Levant Trilogy' (1977-80). Following her 'Balkan Trilogy' the novel follows Guy and Harriet Pringle as they flee from the Nazis in Eastern Europe to Cairo, also under new threat from Rommel's advancing army.
Both trilogies are about the world of war and about Guy and Harriet's marriage and are largely based on Manning's own life. She was married to a generous, gregarious but rather irresponsible man who worked for the British Council to promote anti-fascism (he was later revealed by MI5 to be a Communist spy). Like the Pringles they roamed Eastern Europe before joining the refugees in Cairo which she describes as becoming 'the clearing house of Eastern Europe', full of government officials awaiting the end of the war but in a state of uncertainty about the outcome and in a country where the native population was likely to welcome German liberation.
The trilogy is largely set in Cairo moving to Palestine in book three- where there are particularly vivid descriptions- and the story is largely seen through the narrative viewpoint of Harriet. The desert war, however, is shown as experienced by the new young recruit, Simon Boulderstone. Life in the city is uncertain and aimless, a group of people and hangers on, both rich and poor, who drown their fears in seedy bars or exclusive clubs. Nobody really knows what is going on out there, and most government officials and administrators have fled the city. The Americans who have largely taken over have no plans to rescue any remaining British.
Out in the desert there is the same uncertainty – nobody seems to know what is happening or where they should be and there are long periods of boredom. Most officers are inexperienced or incompetent. There is however comradeship and the pleasure of the frequent brew-ups against moments of intense fear. There are also periods of exhilaration and, when Simon has a break in Cairo, he is bored and can't wait to return to the desert. The intense heat, dust and aridity permeate both city and desert.
Manning's style has been described as 'austere and self-denying' and 'tart and readable'. There is a detached tone in which she describes events, trivial or tragic. This took us some time getting used to, but once we had settled into the prose style, it became quite compelling reading and she is very evocative. She is able to bring scenes to life in beauty or desolation and I particularly enjoyed the descriptions of the desert and the desert sky.
Many of the characters she depicts in Cairo are unpleasant – arrogant, racist or self-pitying. Alcoholism is rife. Guy is an exception, but he is an irritating character: generous with his time to everyone except his wife and surrounded by hangers-on who he ultimately passes on to Harriet. There is character development however, for better or worse – they are not merely stereotypes. In particular the novel follows Harriet as she moves towards greater independence and Simon as he grows out of his initial naivety and becomes a battle hardened soldier.
One thing we enjoyed was the account of desert warfare – what it felt like to go into battle but also what goes on behind the battle lines and the logistics of moving an army around.
The two trilogies -the Balkan and Levant were made into 'The Fortunes of War', a television series in 1987 starring Kenneth Branagh and Emma Thompson – worth watching if you can get hold of it.
Next month we will be reading 'Exit' by Belinda Bauer
Heather Mines