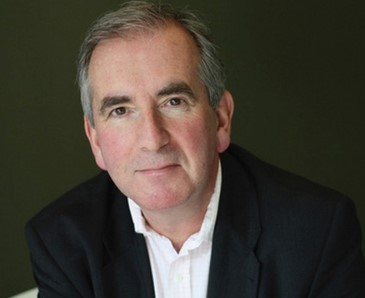 "An act of free and general pardon, indemnity, and pardon."
Last month we read The Act of Oblivion by Robert Harris (2022), a historical thriller set in the 17th century in the aftermath of the Restoration. The Act of Oblivion (1652) was the edict that pardoned those who had fought against the king except for those directly responsible for his execution. One of the most prominent of these was Colonel Edward Whalley, a cousin and friend of Oliver Cromwell, who fled to America with his son-in-law Colonel Will Goffe. The novel follows their pursuit through the wilds of pre-revolutionary New England.
Always a thorough researcher, Robert Harris has based his novel on actual events and characters. The only fictional figure is Richard Naylor, who is pursuing the two men, determined to avenge the King but also because Whalley was indirectly responsible for the death of Naylor's pregnant wife. The action moves between London, where Naylor is gathering clues,  and the chase in America.
To begin with, Whalley and Goffe's existence seems uneventful. They remain hidden in the home of a Puritan sympathiser, gradually coming out to meet and worship with other Puritans. However, some of the same tensions exist here as in England, and there are those who report their appearance to the king's men when they arrive. And so the chase is on.
Driven ever onwards, they camp out in attics, basements, barns and even caves. Sympathisers help them but are fearful for their own safety and they always have to move on. At one point they are holed up in a cellar without light for months. As the chase quickens so the pace of the novel increases. The chapters, paragraphs and sentences become shorter as the colonels desperately seek to escape from their determined pursuer.
Woven into the story of the chase is that of those left behind – their wives Katherine and Frances, and the children who are growing up without their father. Meanwhile events happen like the Plague and the Great Fire of London. The tenderness the men feel for their families rounds out these otherwise stern figures.
This is not only a story about a manhunt but also the events that led to it – the Civil War, execution of Charles I and the years of the Commonwealth and Cromwell. Harris tells this through flashbacks and Whalley writing an account of his life for Frances and, in so doing, reassessing his own beliefs and part in the action.
The group felt that we had learned a lot about this period, about which comparatively little is written. I must admit that it brought home to me the grimness of those times – the harsh punishments both sides meted out to their enemies and the grim rules by which the Puritans governed their communities in New England. On the whole we enjoyed the book and would recommend it to those who like a chase with good historical background.
Our next book is The Dictionary of Lost Words by Pip Williams