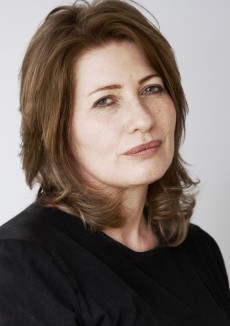 It was never supposed to be murder but pensioner Felix Pink was about to find out that it's never too late … for life to go horribly wrong.
Having read a number of quite challenging novels recently, this month we decided to try something lighter and chose Exit (2021) by Belinda Bauer, recently recommended on Radio 4's 'A Good Read'.
Bauer is an award-winning writer crime writer, her previous book 'Snap' (2018) having been long-listed for the Mann Booker Prize. 'Exit' is less gritty; despite its serious subject it is a humorous, feel-good book and the Book Club's enjoyment was unanimous – a rare endorsement.
Felix Pink is a widower in his 70s, for whom life is bleak without his wife and his elderly dog is his only reason to go on living. As a result of nursing his wife and seeing her die, he volunteered as an 'exiteer, a group of people organised by a central character, Geoffrey, who attend and sit by terminally ill people who have elected to commit suicide by inhaling Nitrous Oxide ( laughing gas) so that they do not die alone. They work in pairs and are governed by strict rules so that they must not help the suicide in any way, not even handling the gas cylinders, nor must they reveal their real name not even to each other. Then one day something goes badly wrong and the wrong man dies. Felix finds himself in danger of being charged with murder, unless he and the police can work out what actually happened. Almost by accident he embarks on an investigation which leads him into some danger and adventure which goes against his previous conventional life.
A retired accountant, Felix is a very tidy, conventional man but his character develops as he takes on challenges which he comes to rather enjoy. He is urged on by the elderly woman next door and of course the police also play an important role in solving the mystery. One of the things we particularly enjoyed was the range of well-rounded and unusual characters who provide much of the humour. The two police officers, Jackie and Calvin, who deal with the case are sympathetic characters, no hard-bitten cops here.
Bauer treats the subject of voluntary euthanasia sympathetically, giving both sides of the argument and it is not trivialised in any way. The plot is very well – constructed and the dialogue is good. If you enjoyed Osman's'Thursday Murder Club' then you will also enjoy this. We recommend it for Christmas reading.
Next book: 'An Experiment in Love' by Hilary Mantel