Elsie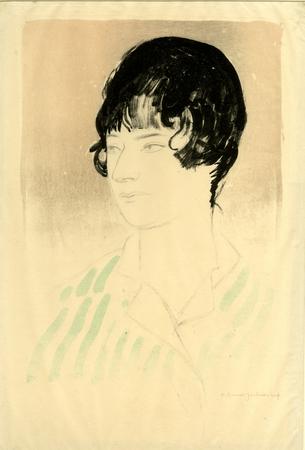 Marian Henderson, later Baroness de Coudenhove, (28 May 1880 – 1967) was a British painter and sculptor notable for her animal paintings.
Henderson was born in Eastbourne in Sussex and with the encouragement of her mother, a keen amateur painter, she attended the South Kensington Schools before studying at the Slade School of Fine Art between 1903 and 1905. Henderson continued her art education in Paris. For periods of time, between 1908 and 1912, she took lessons at various ateliers in the city including the Academie Moderne, the Académie Colarossi, the Académie de La Palette and at Cercle Russe. In 1912 Henderson studied with Othon Friesz before spending 1913 in Italy. After some time on the island of Guernsey, Henderson enrolled at the Chelsea Polytechnic in 1916, where she was taught lithography by the artist Francis Ernest Jackson. In London she became a frequent visitor to London Zoo and animal drawings and paintings became a major theme of her work. In 1924 Henderson had her first solo exhibition at the Leicester Galleries in London.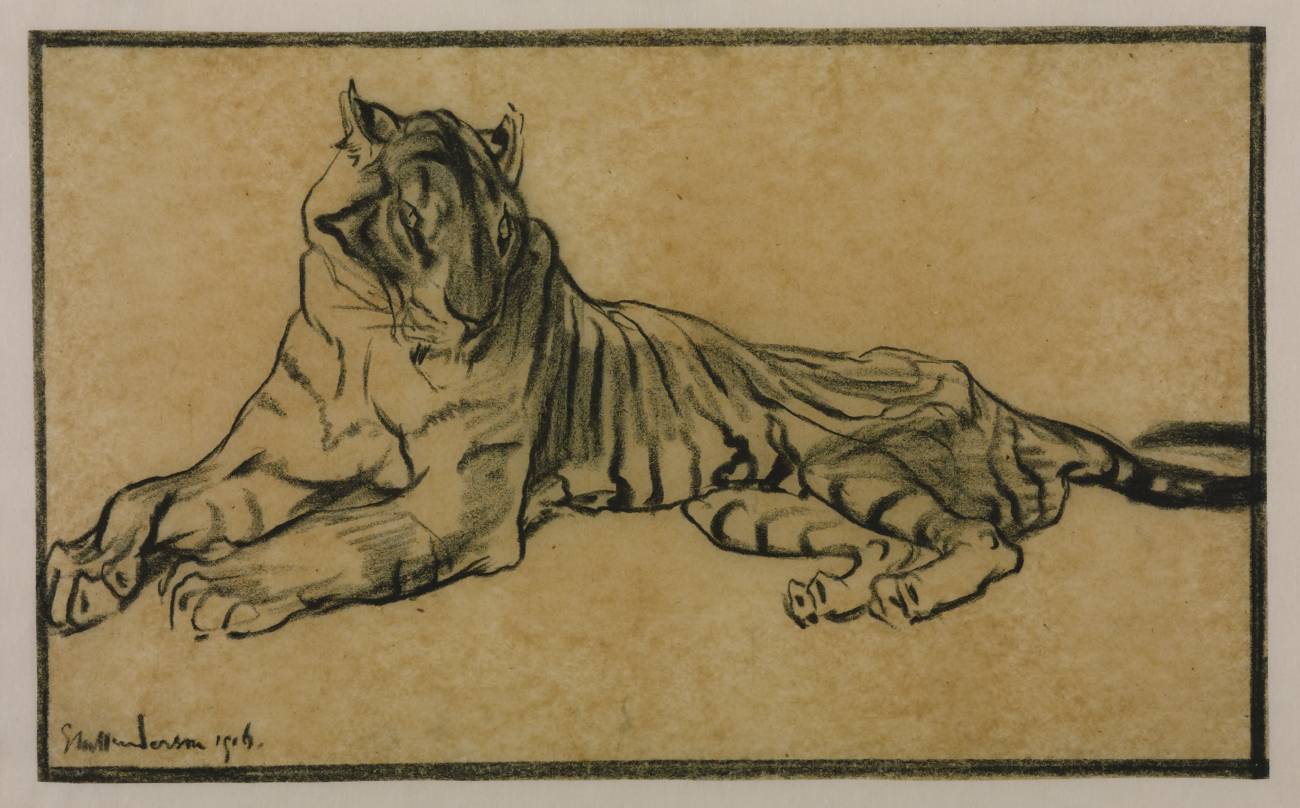 In 1928 Henderson married Henri Baron de Coudenhove, the French consul to Guernsey. The couple lived on the island during World War II and throughout the German occupation. Baron de Coudenhove died towards the end of the war and in 1946 Henderson moved to Sunnyside Cottage, Wilderness Lane, Hadlow Down in Sussex with her sister Mildred She continued painting into the last years of her life.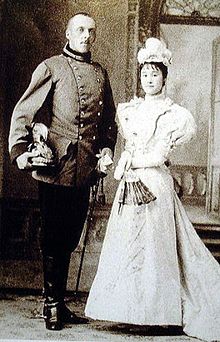 During her lifetime she exhibited at the Royal Academy, with the Women's International Art Club and the Society of Women Artists. A joint retrospective exhibition of her work, with that of her friend Orovida Pissarro, was held in 1985 at the Michael Parkin Gallery. Sally Hunter Fine Art subsequently held exhibitions of her work in 1999, 2001 and 2004 at various locations. The Tate holds two examples of her work, both from 1916, while the British Museum holds several pieces. The Victoria and Albert Museum in London, the Fitzwilliam Museum in Cambridge and Manchester City Art Gallery also hold works by Henderson.
In Hadlow Down Elsie once again built her own studio, and with renewed determination to experiment and express her feelings in her art, worked obsessively, almost daily, until her death in 1967. This energy is particularly evident in the series of watercolours and oils of the Sussex countryside she produced during the 1950s, when she was again exhibiting with the best-known British artists, for example at the Leicester Galleries in 1954. With their slashes of vivid colour, and often tending towards abstraction, many of these in their treatment of light have a visionary quality – as if Henderson was perhaps reaching a state of acceptance after her vicissitudes and sensing the end of her life. Elsie and her sister are buried in St. Mark's churchyard.
The Hadlow Down Trust have recently been contacted by a gentleman who lives in Guernsey and is an authority and collector of her work.  He has recently been looking at The 14 Stations of the Cross in St. Mark's Church which are recorded as being of painted plaster and donated by Elsie in 1953 but my recent contact has doubts about the material they're made of (possibly metal?} and why they should also be recorded as being painted by 'Baroness de Coudenhove (…an artist known as Emily Nicholson)'.  There is only one known artist of that name but she lived over 150 years ago and there is no known connection to her with Elsie Henderson, Baroness de Coudenhove or Hadlow Down so we must presume that whoever wrote the Guide to St. Mark's Church was mistaken.
He would be most grateful, as would the Trust, for any information people can let us have.