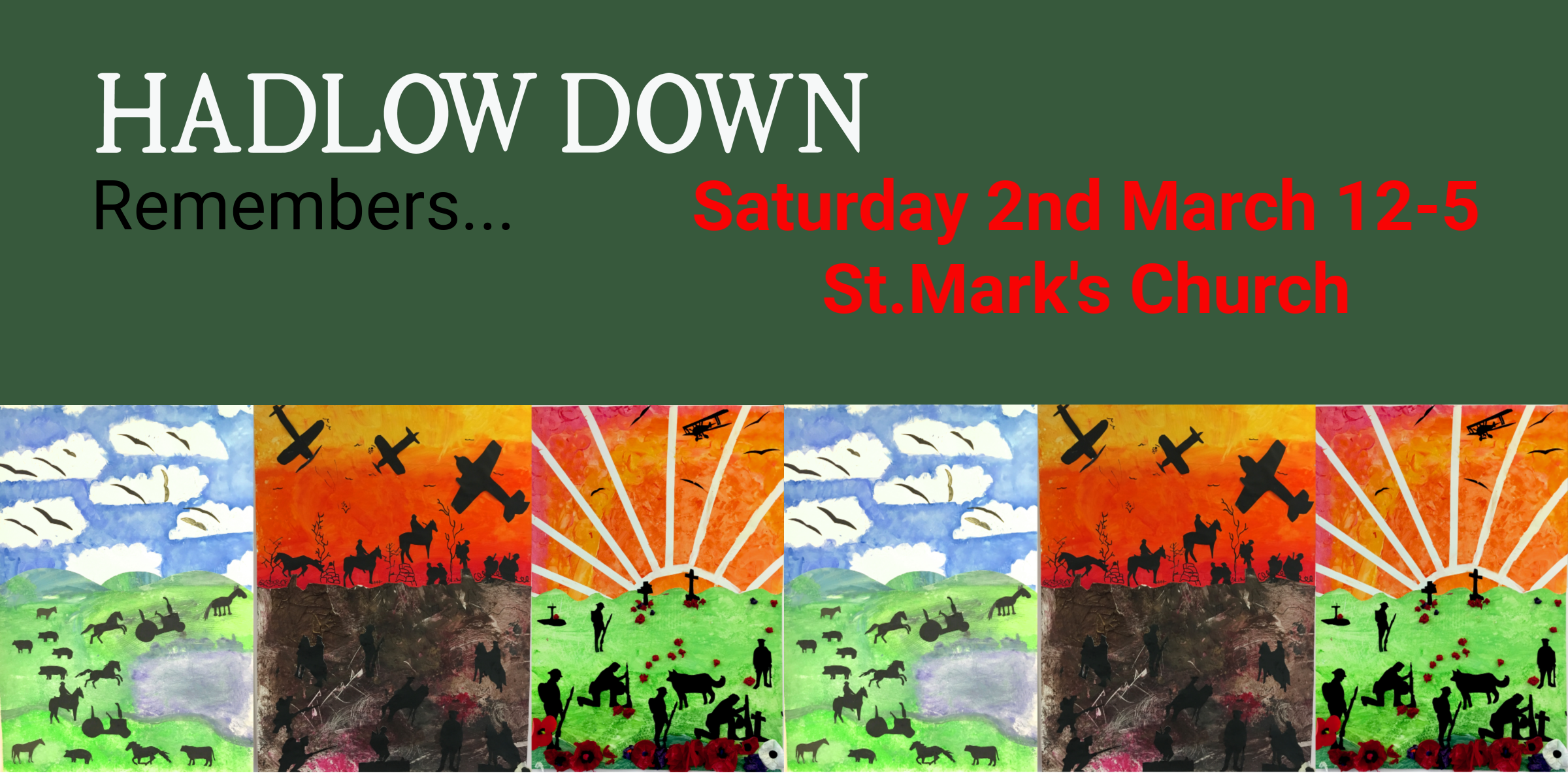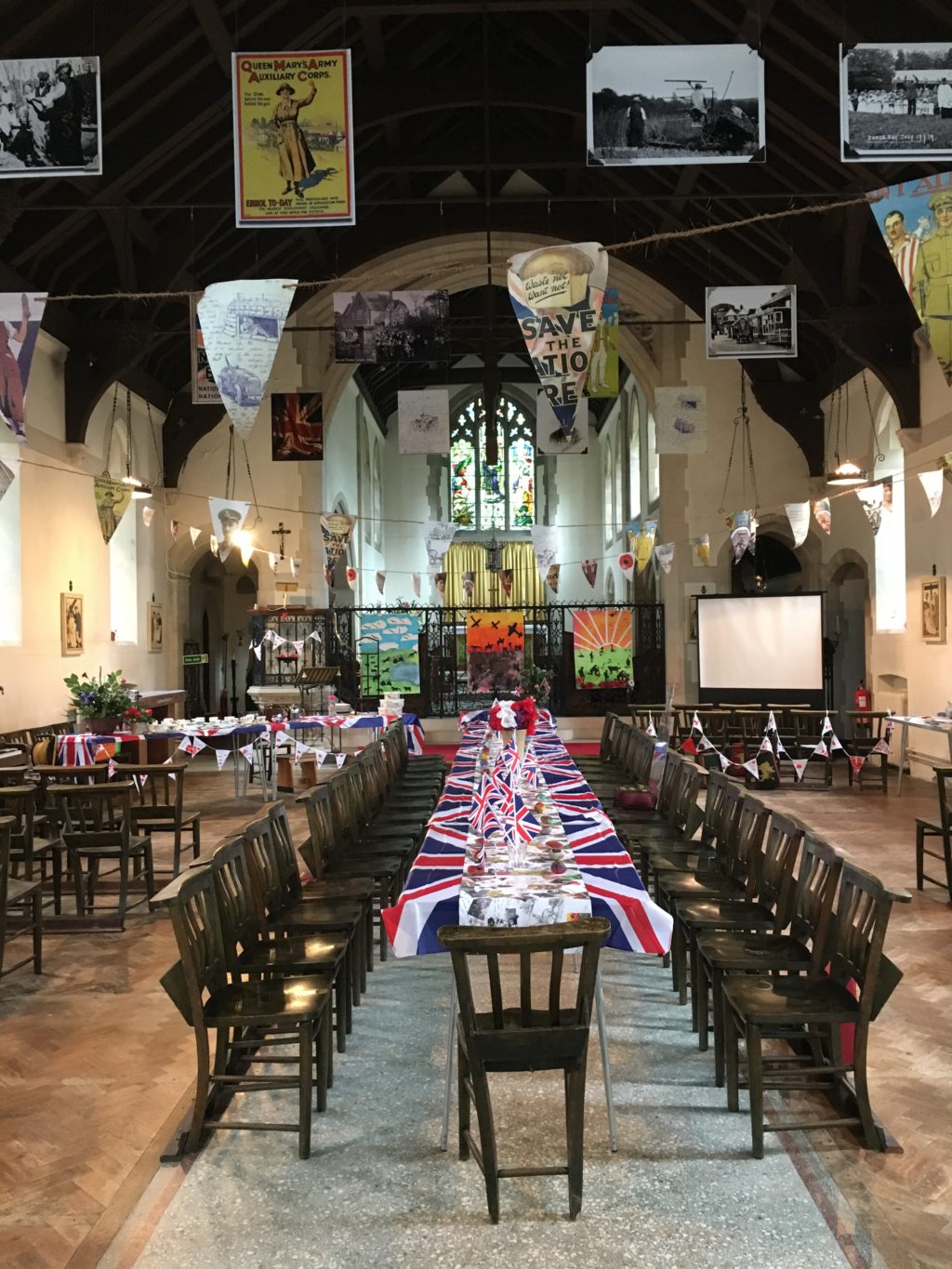 In the autumn of 2018, the Parish of Buxted and Hadlow Down received a National Lottery grant of £10,000 for a project 'Remembering our Heroes' within the parish but mainly in the Hadlow Down area. Awarded through the Heritage Lottery Fund's First World War then and now programme, the project focused on paying tribute to the men and women from our community who bravely served their country during WW1.
Working with St Marks Primary School, volunteers and members of our community, we have worked to engage with all ages and investigate why, and how, we remember World War One. The project encouraged the school, volunteers and community to think about the experiences of the men, women and children who lived through World War One. No soldier from the 1914 to 1918 war is now alive to tell his story, however we can still see some of the soldiers and still hear their voices through their families and descendants.
To mark the Centenary of the First World War, the project enabled local people in the parish of Buxted and Hadlow Down to come together to preserve the memories and heritage of the people who lived through the First World War. Volunteers and the children in the school, supported by educational workshops and by local historians, collected photographs, newspaper clippings, documents, letters and photos of keepsakes, as well as family tales passed down to help them to build a clear picture of what life was really like.
The grant also enabled us to publish a souvenir newspaper to commemorate all those who served and suffered during WW1 and to share some of the stories, images and artwork from then and now in an exhibition held in St.Mark's Church. Here are some images taken from  the event.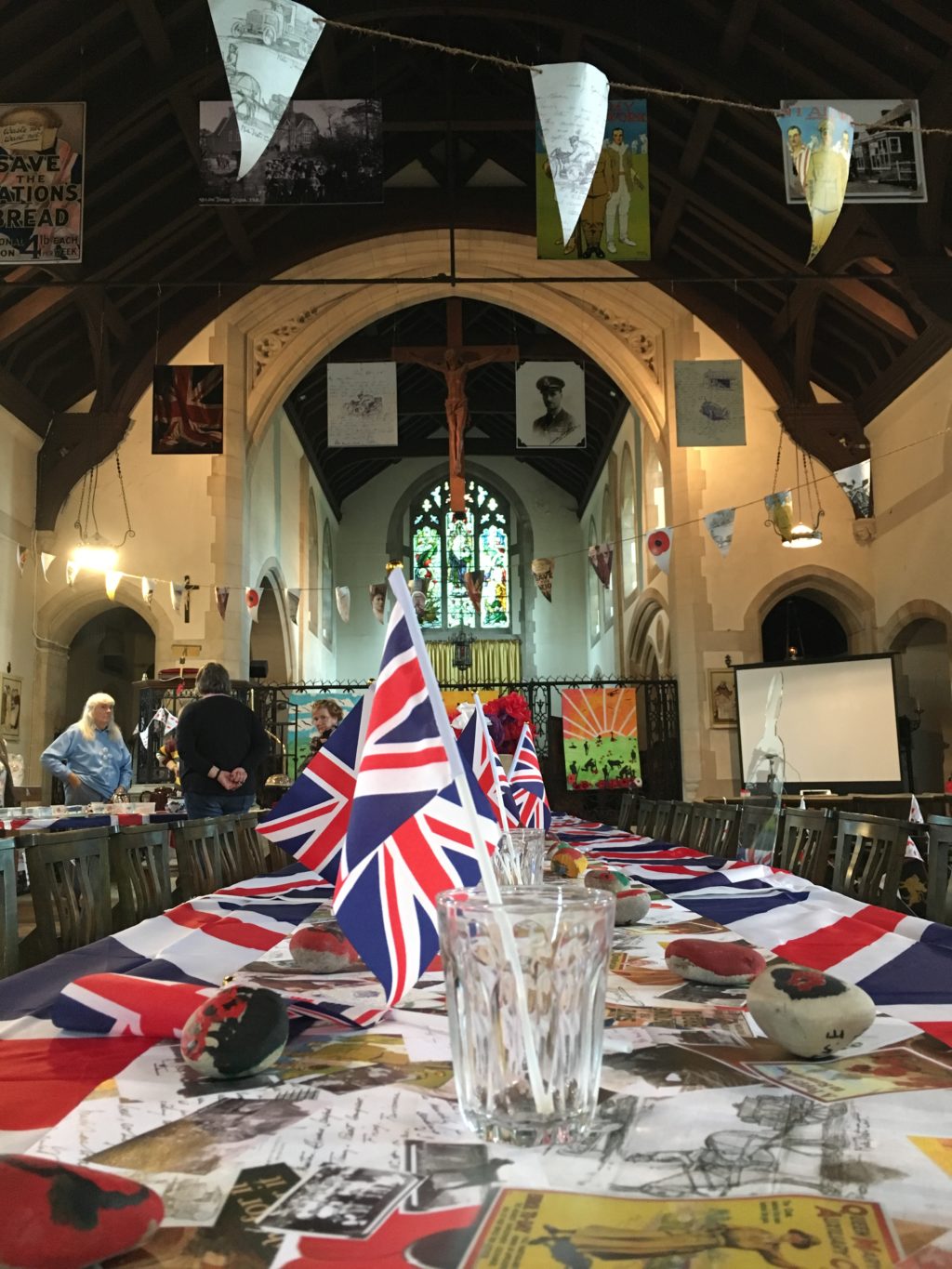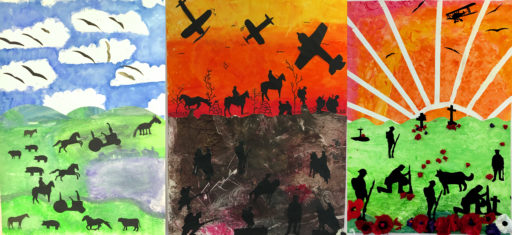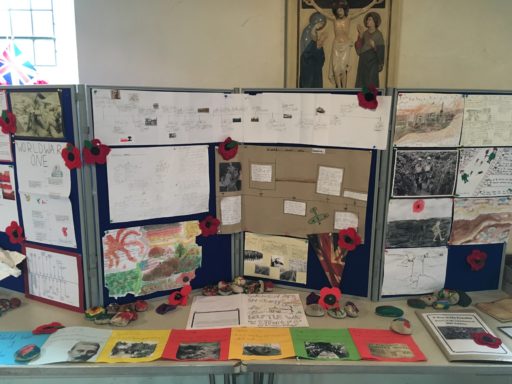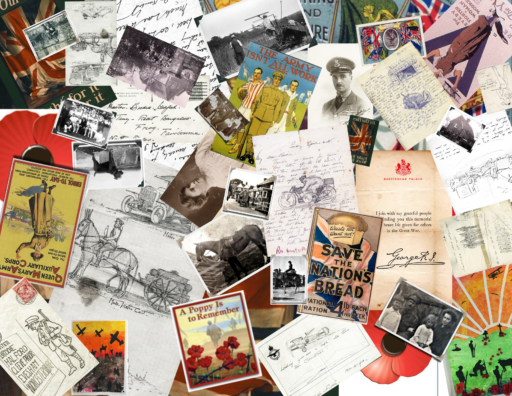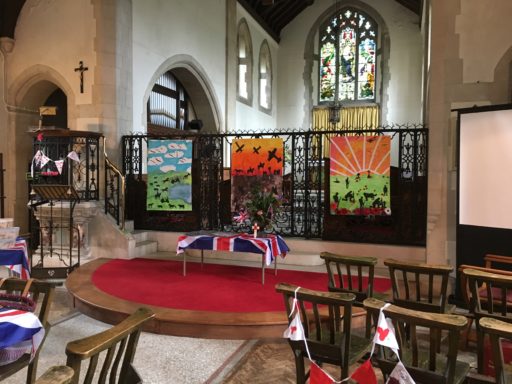 Here is a digital copy of the souvenir newspaper created for the event. If you would like a copy of the Newspaper please contact Sarah
March 2, 2019 – Hadlow Down Remembers Exhibition
Comments in the Visitors Book:
The effort and love that has gone into this event is incredible.  There is so much love and res[ect for the village and what a fitting way to celebrate the village and its people.  Well done team HD.
It is an extremely moving exhibition and it is a joy to see Finbar's work displayed.  Some of the pieces have brought tears to my eyes!
A beautiful exhibition, lovely art and poetry and a great cup of tea!
Thank you so much for such an interesting, moving and thought-provoking display.
Interesting and informative display. Nice to see work from St Mark's School too.
Gobsmacked!
Wonderful display and very thought provoking.  Well done St Mark's pupils fantastic work.  Well done everyone.
Thank you for presenting this very memorable exhibition and remembrance event.  The display was excellent and very moving, especially when reading the letters from young men on the front line. Congratulations.
Fabulous effort from all involved.  Factual, interesting and tragic all together.
Thank you so much thought has gone into the exhibition although tragic, brilliant.
Brilliant exhibition for all ages.
I lalala loved it.
Lovely stuff, well done Hadlow Down!
Very interesting displays – lovely to see all the children, it is so important for them to learn from these things.
Well done to all those who were involved in creating this wonderful remembrance.  It is so important not to forget and quite clearly not only have those involved not forgotten, but they have shared their stories and honoured those who gave so much so that we could live in a better world.
Thanks to the people who saved our lives from all the bombs and gas invasions.  (A child)
An excellent presentation of what people had to endure.  Well done to the children for their great 'poems' and 'stories'.  Thank you also to the organisers.
What a lovely afternoon.  Very interesting exhibits, super St Mark's school work, great music and company.  What a wonderful way to remember.
Well done!  So much effort and detail.  We thoroughly enjoyed all exhibits, music and sing along not forgetting the lovely tea and cakes.
A really lovey event – interesting exhibition and so well put together, children's work showed evidence of thorough research and was well presented with imaginative ideas – well done!  I also enjoyed the singing and music and of course the lovely tea. Thank you for all the hard work.
Thank you for sharing the children's very impressive work. Great to see the church being used in this wonderful way and shared by so many.
Thank you, a truly great event.  The church looked fantastic and so nice to see it used in such a good way. Well done all.
The Parish of Buxted and Hadlow Down would like to thank the following for their contribution to this project:
The Red Admirals Class of 2018/19
St Mark the Evangelist Church
The Community of Hadlow Down
Imperial War Museum
Bridge Cottage Museum, Uckfield
East Sussex Record Office, The Keep
Hadlow Down Village Trust
1st Buxted O'Brien's Own Scout Group – Hadlow Down Cubs Pack*
 Our volunteer researchers and contributors, especially: Colin Cracknell, Chris Marks, Rev John Barker, Nigel Russell, Helen Bonnick, Sarah Prall, Lally Drake, Christina Stanton, Rachel Lewis, Vicky Richards