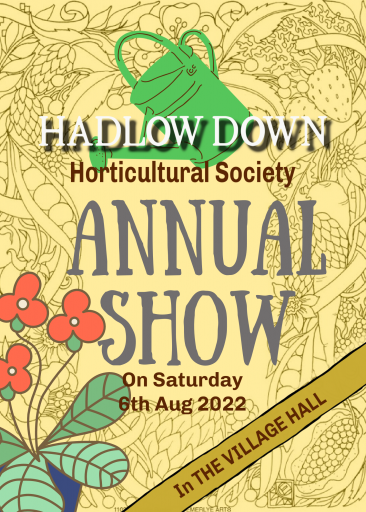 The Horticultural Society are pleased to announce the schedule for this year's Annual Show. All villagers are welcome to enter, there are lots of categories choose from. Here are all the details you will need to take part.
Entry forms and fees to be handed in BEFORE Thursday 6pm 4th August 2022
All fruits, flowers and vegetables, except decorative classes must have been grown in the exhibitor's own ground.
Only one exhibit per class may be entered by any one exhibitor.
Exhibitors shall, on request, allow members of the Show Committee to visit the place where their exhibits were grown.
All varieties of vegetables, fruit and flowers should be named if possible.
Staging to be carried out between 8.30am and 10.00am on the Show Morning. Judges start Judging at 10.00am
Any exhibit not according to schedule shall be disqualified.
The Society does not accept responsibility for any loss or damage to any exhibit.
PRIZE GIVING 3.30pm. NO EXHIBITS TO BE REMOVED BEFORE 4pm.
ALL CUPS AND TROPHIES MUST BE RETURNED TO ANY MEMBER OF THE COMMITTEE BY 4 July 2022
Kathy Cracknell 830616, Penny Eliot 830006
Barbara Ball, Carol Franks, Janet Tourell, Roberta Smythe.
ENTRIES FORMS MUST BE HANDED TO A COMMITTEE MEMBER BY THURSDAY 6pm 4 August EVENING OR THEY WILL BE TREATED AS LATE ENTRIES.
For full details of all the categories please see the Horticultural Society page here