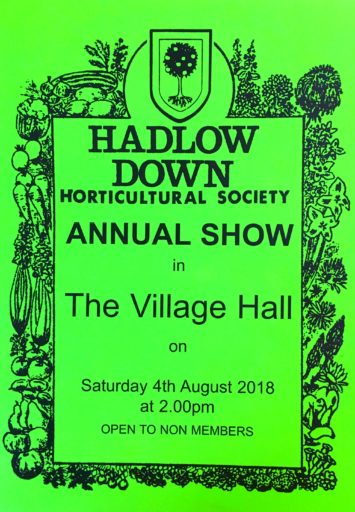 The Horticultural Society has published the Classes for the Annual Show, to be held on Saturday 4th August 2018 in the Village Hall.
The Show is open to both members and non members of the Society. Categories include Fruits, Vegetables, Flowers, Craft, Art, Photography and Poetry. Also included are Junior Classes.
Entry forms and fees to be handed in BEFORE Friday 3rd August.
For all the details please see our page, here.