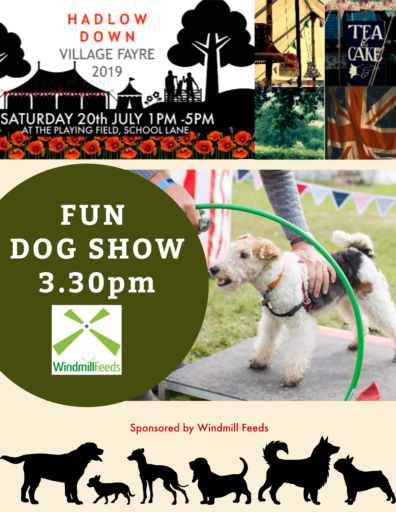 The fantastic Hadlow Down FUN DOG SHOW is back!
Do come and join in on Saturday 20th July…with big thanks to our brilliant sponsors Windmill Feeds & Saddlery
Rosettes for 1st, 2nd and 3rd places plus treats from Windmill Feeds!
Classes will be judged by Deborah Pett, Veterinary Surgeon Cinder Hill Equine Clinic
Our timed Dog agility trials will be running all afternoon too!
Handlers can enter as many classes as they wish £1.50 per entry. See you and your four legged friends there!