HADLOW DOWN HORTICULTURAL SOCIETY ANNUAL FLOWER SHOW  2019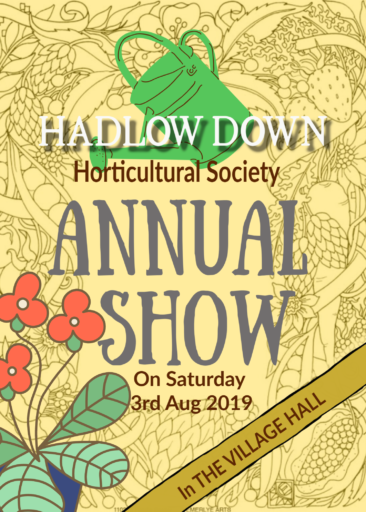 A challenging few weeks for gardeners prior to our Annual Show on 3rd August. However, our entrants managed to produce their usual high standards of produce (enormous potatoes this year), beautiful flowers,  and those who entered the Flower Arranging Class excelled themselves with creative colour for the 'Bonfire' display and a bit of humour for a display in an egg cup (there was even a toasted 'soldier' to go with the egg cup!)
The Domestic classes were a treat to see, with several fruit cakes, delicious breads, frittata and a good selection of jams, relish and the flavoured brandy.
There was a wonderful decorated cake with a Lego theme, difficult for 'little fingers' to keep their hands off as they wanted to play with the Lego pieces.
The entries for the art and crafts classes produced some interesting pieces, and of course the photographic section had some stunning photos as usual.  We had 9 entries for a Limerick in place of a poem, so look out for next year's challenge!!!  Thank you to the children who entered the children's classes, the Rocky Road looked yummy.
From all of us on the Horticultural Society Committee a big thank you for partaking in this colourful event in our Village Hall.  Thank you also to the team serving up the delicious cakes and teas in the afternoon, always a high point of the afternoon and a time for committee to sit down and enjoy listening to comments and to see the hall buzzing with people.
Hope to see you all again next year. (1st August 2020)
Happy Gardening
Kathy Cracknell