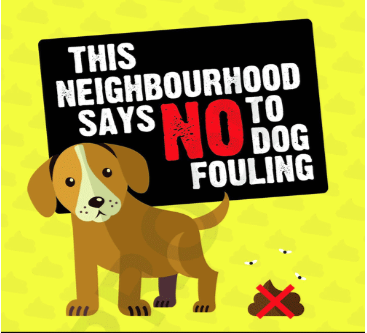 If you are a dog owner are you worthy to be called a member of the Hadlow Down community!
Parents are advised to be vigilant when supervising their children in the play area of the Village Playing Field.  There have recently been a number of reports of dog fouling in the village amenity where a dog owner/s is committing an offence by not immediately picking up and taking away their dog's faeces .
On Sunday the 17th. April a 4  year old child came into contact with a considerable amount of mess left in the play area.  The parents say that they would like to thank the people in the New Inn for helping to clean the child up and console him.
It is an offence under the the Anti-Social Behaviour Crime and Policing Act 2014 not to pick up dog faeces. and anyone witnessing the offence can report it to Wealden District Council.
If you see a dog owner allowing their dog to foul and not picking it up please note down as many details as you can that might help us to identify them.  The following information is needed to commence an investigation:
date and time of incident
location of incident
description of person in charge of the dog
description of the dog
name and/or address of person in charge of the dog
The current fixed penalty fine is £80. If a person refuses to pay they can be taken to the local Magistrates Court for the dog fouling offence and fined up to £1,000.