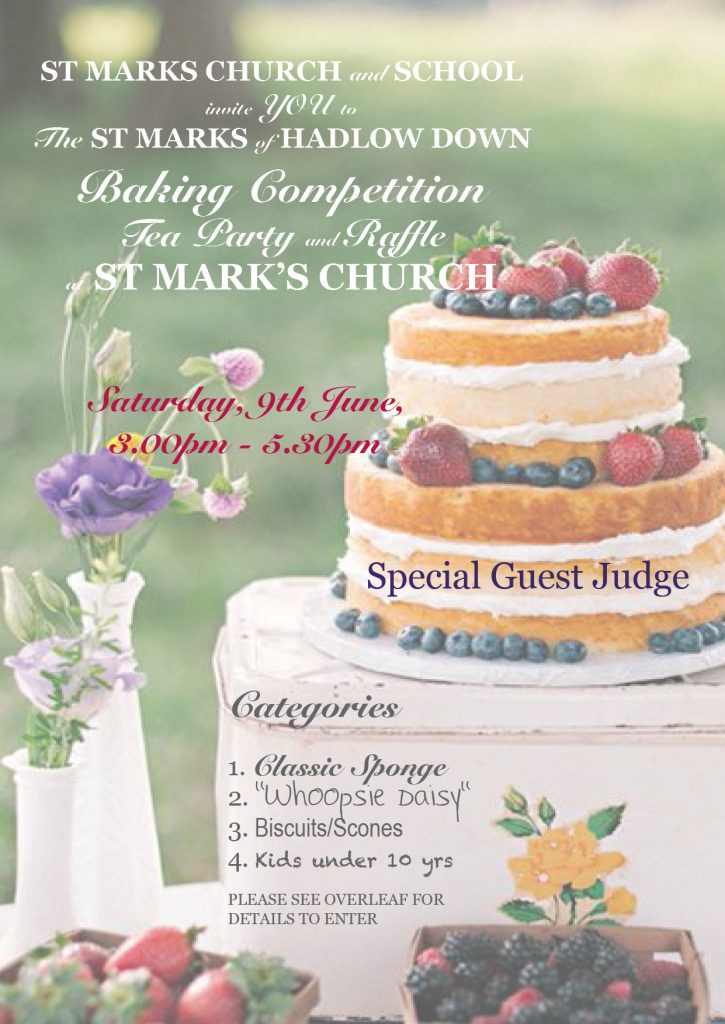 Please join us in St. Mark's Church on Saturday 9th June, 3pm – 5.30pm for a Tea Party, Baking Competition and Raffle
Including
• Special Guest Judge
• Awesome Raffle Prizes
• Cream Tea Packages  available to pre-order
• Specialist Teas and Coffees
• Prosecco and Pimms
We would be very grateful for any cakes to be donated for the Tea Party.
Cake Competition Entry Requirements
Enter as many categories as you wish. There is a 50p donation to enter each category.
Once your entry/entries have been judged we would like to sell the cakes. Monies raised will be shared between the School and the Church
Please confirm your entry by filling out and entry form available from the school and church. Or you may like to e-mail Nicola nicola@deveam.com or Katherine kjchapman@me.com
Please deliver your entry by 2pm on 9th June 2018.
The Classes are as follows
• Classic Sponge
• Whoopsie Daisy
• Biscuits and Scones
• Kids under 10 years